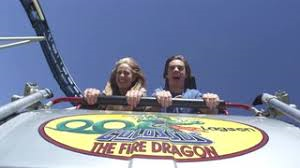 It's no crime to be different
To stand out be unusual
It's not wrong to be disabled
To ask "who sinned" for it to be so?
To be mentally ill
Is to be incapacitated
To be thus is to be incapable of sin
Affection can be a thing misplaced
One can become "affected" unknowingly
Simply by proximity to "love's" embrace
Incorporated into the caring can exist a slippery slope
One can lose one's self
Become lost...
Bearer of another's cross
Of the very burdens we once observed from a safe distance
Now become our own
When we become as "broken" as those we have embraced
To render succor breaks down our resistance
I used to watch you on the rollercoaster
As helpless observer...
Up and down grimace upon your face
And somehow...
Unbeknownst...
Instead of helping...
Found myself seated beside you
Couldn't pull you free
Before getting pulled in
And now all I once knew for certain
Or thought I did...
All I ever believed and trusted
Is simply a thing of the past
And only madness for two...
May ensue
Though I know better
Yet still...
Cannot let go
Of a love damaged, convoluted
Yet so lucidly selfless when it has really counted
A heroine...
Fashioned after the heart of my Saviour
That by grace alone...
I've come to know this side of glory
Such a One that would die to save me if she could
If the shoe were on the other foot.