Three AM and Raining
Wash me with your rains Jehovah
Take the pain away
All the doubts and second-guessing
Weights of yesterday
How they gain an unearned stronghold
Darkening the mind
And their cousin, sad self-pity
Him I'll often find
Robbing nights of Your refreshment
Tossing to and fro'
Fearing what might come with sunrise
Though You love me so.
Still the rains run down our drainpipe
Freshening the street
Others sleep and miss the moment
Father's touch so sweet.
Seems to say "I too am crying
In the moment's test.
Speak to Me, now what's been hurting
You may have My best."
Settled now, return to sleeping
Droplets bless the ground
Thank you Lord, this special visit
Turned my heart around.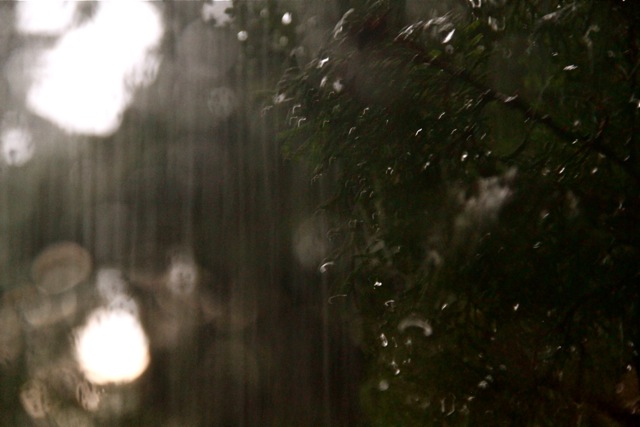 Take a visit to http://salvoesinfaith.wordpress.com/