Arm the Enemy? Run from the Enemy? Why Not Both?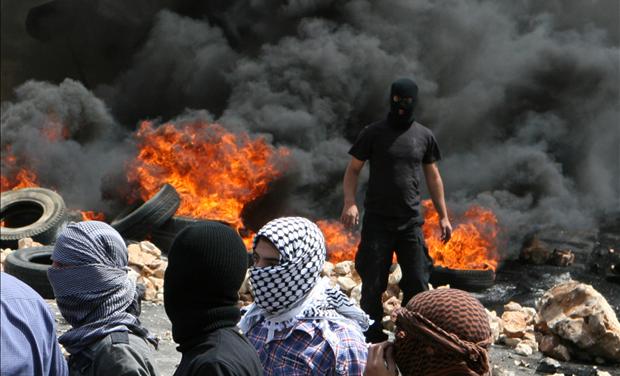 By David French
Filed in: Radical Islam 12:47 PM Aug. 5, 2013
It's tough to imagine a more humiliating week for the world's sole superpower. Fears of "another Benghazi" are prompting not massive reinforcement to defend our citizens and our diplomatic soil but closure and retreat in 19 American embassies in the Middle East and Africa. In the meantime, our withdrawal from Afghanistan — according to publicly advertised timelines, with the equally publicly advertised possibility of total abandonment — proceeds right on schedule. Let's not forget the scorecard in Iraq, where a once-supine al-Qaeda slowly but surely reconstitutes after our diplomatic failure to retain even a toehold in that country after the hard-won military success of the surge.  
It's shocking to say, but at this point the year's most decisive blow against al-Qaeda came at the hands of the French army, fighting in Mali. In the meantime, we wind down our drone strikes, appear impotent in the face of a few hunger-strikers in Gitmo, and don't even have the will to force an (alleged) murderer and terrorist to shave his beard before his court martial. Oh, and CNN is apparently more willing to track down the alleged architects of the Benghazi attack than is the U.S. government.
How could we possibly cap off this sad record of appeasement and retreat? By arming jihadists:
Quote :

Reluctant approval from Congress for providing military support to Syrian rebels allows the Obama administration to move forward with plans first announced almost six weeks ago.
White House spokesman Jay Carney told reporters on Tuesday that the goal of the military aid expected to include small arms, ammunition and perhaps anti-tank weapons is to keep the Syrian opposition going against forces aligned with President Bashar al-Assad's regime.
Lest we think that this military aid will only reach the "good guys," let's recall this April report from the 
New York Times
:
Quote :

In Syria's largest city, Aleppo, rebels aligned with Al Qaeda control the power plant, run the bakeries, and head a court that applies Islamic law. Elsewhere, they have seized government oil fields, put employees back to work, and now profit from the crude they produce.
Across Syria, rebel-held areas are dotted with Islamic courts staffed by lawyers and clerics, and by fighting brigades led by extremists.
Even the Supreme Military Council, the umbrella rebel organization whose formation the West had hoped would sideline radical groups, is stocked with commanders who want to infuse Islamic law into a future Syrian government.
Nowhere in rebel-controlled Syria is there a secular fighting force to speak of. 
Allow those words to sink in: "
Nowhere in rebel-controlled Syria is there a secular fighting force to speak of
." Yet we press forward anyway, with Congress's "reluctant approval." Congress was not reluctant enough.  
But why should we worry? Susan Rice is at the helm, and no one knows how to confront evil better than Susan Rice.
Just ask the Rwandans.
This article is crossposted on
National Review Online
.
Tags » Syria, weapons, military, [url=http://aclj.org/Tags/arming terrorist]arming terrorist[/url], islamic, [url=http://aclj.org/Tags/Islamic Jihad]Islamic Jihad[/url]