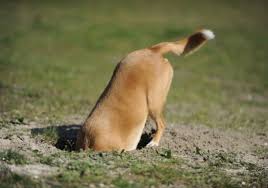 There's dirt under my fingernails
clawing at wet earth to no avail
what have i done?
where did i put it?
i seem to have misplaced
my round-tu-it.
i know He's coming
He is loving and kind
but also kind of stern
He'll want to know
what i've done in His absence
upon His return
"what have you learned?"
i buried it so well
in so many places
i can't distinguish one
in a sea of faces
memories blurred
vacant spaces
from prison cells they yell:
"your talents are being wasted!"
just because i drive a truck
they believe i'm still stuck
they shake their heads and murmur:
"tsk tsk what a shame...it drove him insane"
but i know what i've tasted
seems i'd always been looking for something
that had already found me
before i ever had the strength
to turn and face it.
"Oh ye' of little Faith...(sigh)"
___________________
"
To one who has faith, no explanation is necessary. To one without faith, no explanation is possible
."
- Thomas Aquinas
God Bless