Kyle Walker
is the author of three books of poetry. Self taught, he uses his life experiences to glorify God and hopes to inspire his readers to experience God's heart as they read his works. His book "After God's Own Heart" is a book of poetry and testimonies on Mercy & Forgiveness, Hope & Healing, Faith & Miracles, Grace & Praise and finally Love & Trust, a book he hopes brings people closer to the Lord and gives a message of inspiration and an up lift to the broken hearted.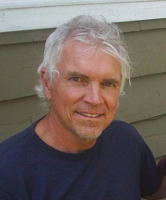 S.T. Mann
is a 50s vintage sojourner for Jesus, and has written dozens of inspirational short stories based on his own true adventures, as well as other works. He is an ordained minister, compiles a monthly devotional read on six continents, is founder and operator of a prison ministry, and author of the book My Dance With Diane; he now lives on a farm in the Canadian Rockies, working on two anthologies. An example of one of S.T. Mann's short stories includes Tale of the Hummingbird. Check it out!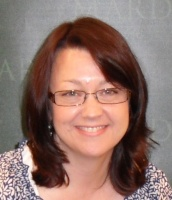 Annette Kristynik
has 2 blogs where she reviews books. This is her 6th year in writing book reviews.She writes non-fiction reviews at The Christian Manifesto, an online magazine.Visit her blogs at:

Impressions in Ink

A Well Watered Garden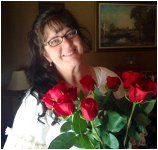 Monika Hardy
has been using her skills to educate home schoolers, raise awareness regarding thyroid issues and encourage Domestically Inclined hearts through her writing, music and art. She lives in the beautiful Pacific Northwest. Monika and her husband have lived in Coeur d Alene, Idaho since 1992, and they enjoy loving on their grandchildren. She is often known for saying, "my kitchen is my office and my sink is my desk," which makes for precarious situations when recording creative moments on her ipad. Visit Monika at her newest blogging endeavor: Practically Speaking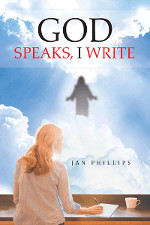 Jan Phillips
Visit Jan's House This poetry has it all, inspiration, humor, love, a lot of God and a lot of the author along with my friends, loved ones, and all those whose paths I cross.
I was born in a small town in Oklahoma and my daddy was a sharecropper. We were very very poor and life was hard. We had to work really hard just to get by. If God had not been in our life, things might have turned out different. One day I will write a book about it. In the meanwhile, check out a short story I completed in CCW's Free Writing Workshop: Close Encounters by Jan Phillips 
and my website: Jan's House
Thena Smith I'm a LOL (little ole lady) who is retired and enjoying what I call my"real life" of writing, photography and creating digital works of heart. I am 66, and still married to (and madly in love with) my college sweetheart. We have one adult daughter and two spoiled doglets. I have written for various online publications but am now retired from all of them. I do enjoy doing guest spots from time to time, but I'm loving doing my own thing. I am a very simple writer and do not claim to be nor do I desire to be a threat to Shakespeare. I just write from the heart and everything from serious to silly. I love to write inspiration pieces as well as silly read aloud verses for kids. I had the thrill of having 7 of my books published by bluegrasspublishing and since I could not stop writing and still had a computer full of prose and poetry I have over 50 titles with blurb.com from photo books,digital doodles and poetry. My newest book is an ebook full of poetry about pets and is available on Amazon.com (as are my Bluegrass books). It is by comfort publishing. Ihave an Author page on Amazon. I love to write and I love to share. I have made my books on Blurb so that you can turn the pages and check them out. I am on Facebook and I have a number of blogs. Please feel free to visit me on Delightfully Digital and on A Poem a Day on Blogspot.
Voiceoftruelove  I am a woman whose perspective is changing for the better and whose passion is awakening once again.
The issues that are dearest to me are Truth, Love, Hope, Faith, and Compassion. I want to LIVE abundantly and not just exist!
Lets walk together! I invite you to read my personal journal and poetry at voiveoftruelove
I would love speaking opportunities/occasions to read and speak the things I write to inspire peoples lives for change and abundant living. Contact me at uonyeuka@gmail.com
My service is completely FREE.

Stacy Rae Mednick
is the owner of S.R.O.C.F.M. ( Stacy Rae O.C. Fitness Mama) a personal training studio in Huntington Beach, California. She is a respected personal trainer, educator, presenter, high performance coach and motivational speaker. Stacy Rae is an inspiration to anyone who is genuinely ready to create positive change in their world. Over the past thirty years, Stacy Rae has used a unique style of personal training to help women get in shape, stay in shape and feel better about their bodies. Through her training technique, Stacy Rae Mednick's Mid-Life Workout System "Fit & Fabulous at 40 and Beyond", she designs a custom workout routine for each client's specific body structure...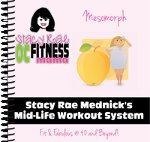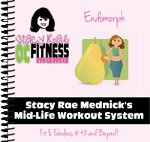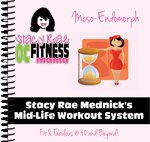 Each body type has its own set of blessings & challenges, so learning which one you have is integral to your workout. I've gone a step further and custom-designed workouts according to each body type. You'll get maximum results and become your best self. On a budget? No worries! The minimal equipment you need is inexpensive, widely accessible, and extremely versatile. Not achieved the results you've wanted from the gym? With my food and exercise logs, you'll find tracking your successes easy. Need to lose that tummy but never could? You'll learn what your particular body type is and you'll embrace the best qualities of your type, becoming your personal best. With commitment and passion, I put decades of research and experience together toward your benefit. Learn to love the body you were born with and get the results you've always wanted. With Stacy Rae OC Fitness Mama's Body Type Workout System™, you can become the best you- from the inside out.